APL Refurbishments

–

Commercial Fit-Out and Refurbishment Services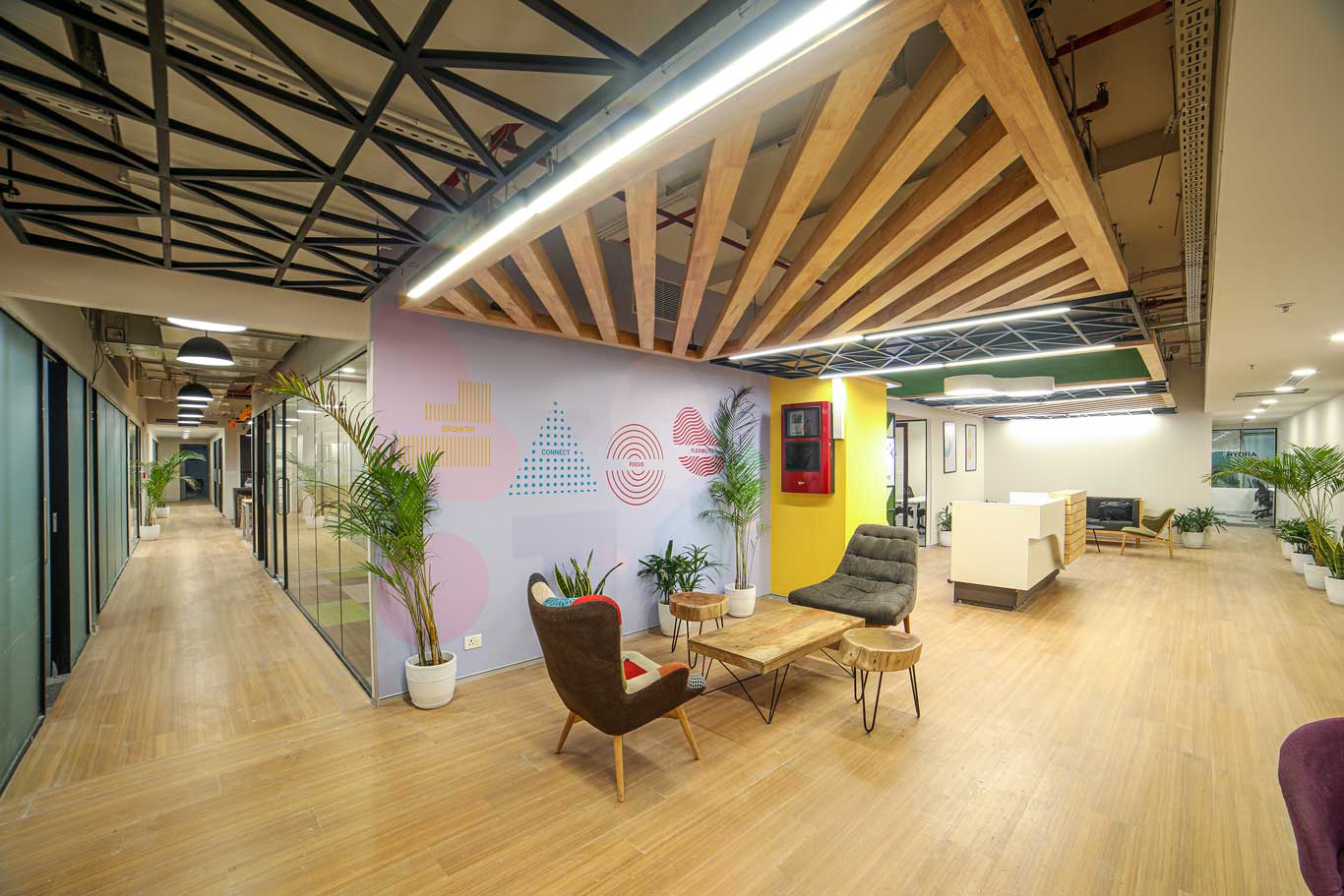 APL is a refurbishment and refit specialist operating throughout London and the South East of England. We are multi-sector contractors with a full service team that can undertake complete commercial fit-out and refurbishments up to £2m, and smaller-scale refit and refurbishment projects. APL can operate as principal contractors, sub-contractors or project managers for both end-users and consultants.
Regardless of the size or scope of your project, APL guarantees that every space we enhance receives the same focus on efficiency with minimal disruption; attention to detail; strict adherence to health and safety regulations, and the same core dedication to delivering excellence.
Service & Expertise
Why work with APL? When it comes to quality refurbishment and refit projects, APL is a great team to have onside. We are a client-focussed company and our teams are experienced, highly skilled, knowledgeable and easy to get along with. Our top priority is clear and open communications with our clients and living up to our promise of delivering an outstanding end result on time and within budget.
When you choose to work with APL, you choose expertise, efficiency and excellence.
Sustainability
APL is an ISO 14001 certified company. We champion clients who are interested in pursuing a more sustainable route when putting their plans in place for a refurbishment or refit project.
Creating a sustainable future, one fit-out at a time.
Here at APL we are well aware of the growing necessity for sustainable practices within our industry and the impact they may have on our clients. Planning a refurbishment or refit programme around a set of legislative guidelines, ethical obligations or corporate responsibility whilst balancing that against a set budget can present a big challenge.
For APL, this is a future-forward challenge that we are happy to take on!
We take great interest in new and emerging trends, practices and technologies within our industry that revolve around repurposing space, maximising energy efficiency and minimising carbon impact. Our team is here to help you achieve your environmental goals. We can help you take one step further in developing a refurbishment or refit scheme that is sustainable, practical, efficient and as future-proof as possible.
Expertise
Our diverse works-team is experienced and skilled in every aspect of refurbishment and refit and can provide any or all services you may require to see your project through from start to finish.
With years of experience behind us, and a well-earned reputation for our high standard of work, APL can take on a full refurbishment projects, roll-out programmes or undertake part works to fulfil a broad range of project requirements.
Every square metre – we've got it covered!
Our teams' expertise covers project management, quantity surveying, contract management, drawing facilities and consultancy right through to a broad range of trade services. APL can fulfil any or all aspects of your refurbishment or refit project.
In whatever capacity we work with you, the one constant is our dedication to excellence and efficiency, our resolve to work with as little disruption as possible, and our determination to deliver a faultless end result on time and within budget.
APL service expertise:
All Electrical
HVAC
Joinery & Carpentry
Plumbing, Drainage & Water Hygiene Services
Full Decoration
Commercial Flooring
Dry Lining & Suspended Ceilings.
Shopfronts & Facias
De-mountable Partitions, Windows and Doors.
Fire Doors, Security & Fire Alarms
Roofing and Guttering
Sector Experience
APL brings its refurbishment and refit expertise to a broad variety of sectors. This expertise is backed up with knowledge and a full understanding of the unique and varied requirements each sector may have. Over the years we have undertaken both complete refurbishment projects up to £2million, as well as scores of small-scale works.
Sector-specific knowledge and experience
The challenge inherent in being a skilled, multi-sector contractor is found in understanding and mastering the unique and often site-specific requirements that each sector may have. From access issues and restrictions to differing legislative requirements and materials specifications to varying fire-safety standards and building regulations.
APL guarantees that each and every space we enhance receives the same high standard of finish; the same attention to detail; focus on efficiency with minimal disruption, and the same core dedication to delivering excellence.
APL's sector expertise:
Commercial Sites
Hospitality & Leisure Venues
Retail Outlets
Healthcare & Dental Facilities
Sports Centres
Educational Establishments
Public-sector Venues
Military Bases & Secure Sites
Retirement Homes & Care Centres
Accreditations
Not only do accreditations provide a certain level of assurance to prospective clients, they also go some way in demonstrating that APL has worked diligently to meet and qualify for certain trade requirements and industry standards.
Accreditations have to be earned and we are proud of our track record. Whether as Investors in People and a Living Wage Employer or holder of gold-standard accreditations, we think that they are worth displaying as they aptly demonstrate our achievements and validate our ongoing dedication to all-round excellence.
SafeContractor Approved
Constructionline
Exor
CQMS Safety Scheme
ISO 9001 Certified Company
ISO 14001 Certified Company
Avetta
Altius
Achilles
Acclaim Health & Safety Accredited
Investors in People
Living Wage Employer
Clients
You'll be in good company; we are a customer-focussed team that has worked steadfastly to uphold our reputation for being a great company to work with and a company that consistently delivers timely excellence. Whether taking on an entire refurbishment project or operating as a third-party on smaller works for consultants and end-users alike, our standards are high; our work is flawless; our team is skilled, personable and efficient.
Should you choose to work with APL on a refurbishment or refit project, we are sure that you will enjoy working with us and are confident that you will be delighted with the end result.
Below is a selection of clients that we have had the privilege of working with over the years.
CBRE Group
Mitie
Integrated Service Solutions
Workman
Avison Young
Imtech Inviron
JLL
VPI Immingham
Connells Group
Atalian Servest
Labtech
The Martlets
Thompsons Pie & Mash
G4S
Norland Place School
CRM Students
Maidstone & Tunbridge Wells NHS Trust
My Dentist
SK:N
National Care Group
Diaverum
United States Air Force
Amey
Johnson Controls
Vivo
Key Contacts

–

Get in touch: we can help with your refit and refurbishments
Whether you have a focused refit or a complete fit-out and refurbishment project in the pipeline, we'd be delighted to hear from you. Call us on 01622 720888 or email one of our team principals below to find out how we can help.
Andy Weightman

| MD

New Client Enquiries

.(JavaScript must be enabled to view this email address)

.(JavaScript must be enabled to view this email address)

Damien Hyde

| BDM

New Client Enquiries

.(JavaScript must be enabled to view this email address)

.(JavaScript must be enabled to view this email address)

Terry McCarry

| Quantity Surveyor

Tenders & Contract Management

.(JavaScript must be enabled to view this email address)

Andy Vick

| Senior Project Manager

Projects In Progress

.(JavaScript must be enabled to view this email address)

Gary Underwood

| Project Manager

Projects In Progress

.(JavaScript must be enabled to view this email address)

Reece Baker

| Project Manager

Projects In Progress

.(JavaScript must be enabled to view this email address)

APL Team

| General Enquiries

New Suppliers Enquiries

.(JavaScript must be enabled to view this email address)